Ride N' Glide
Horseback Riding & Ziplining
Yellowstone River Horseback & Zipline EcoTour
Adult:
$102
| Child (Ages 6-12):
$96
| Ages: 6+
Combine our Zipline EcoTour with 3 zips and 2 adventure elements, and a 2 hour horseback ride on a 1700 acre historic ranch north of Yellowstone National Park.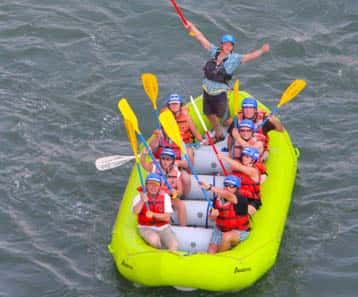 Yellowstone River Paddle, Saddle & EcoTour Zip
Adult:
$140
| Child (Ages 6-12):
$130
| Ages: 6+
This package is a combination of our EcoTour Zip Tour, followed by a two hour horseback ride on the historic Stermitz Ranch. Finish the day with a half day raft trip on the Yellowstone River.