Yellowstone River Western Scenic Float (6.5 Miles)
Let one of our guides row you down a mild stretch of the Yellowstone River. Enjoy friends and family while taking in the peace and scenic beauty of the Yellowstone River Valley. This trip is great for those who want to have the option for some paddling, enjoy the wildlife, and relax while floating along the northern boundary of Yellowstone National Park. This trip will have little to no whitewater and is suitable for ages 6 and up. Total trip time 2.5-3 hours DOOR TO DOOR
Let one of our guides row you down a mild stretch of the Yellowstone River. Enjoy friends and family while taking in the peace and scenic beauty of the Yellowstone River Valley. This trip is great for those who want to have the option for some paddling, enjoy the wildlife, and relax while floating along the northern boundary of Yellowstone National Park. This trip will have little to no whitewater and is suitable for ages 6 and up. Total trip time 2.5-3 hours DOOR TO DOOR
You might also like...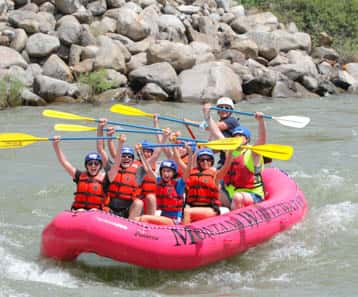 Yellowstone River 8 Mile Paradise Raft Trip (2-3 hours)
Adult: $72.00 | Child (Ages 6-12): $62.00

Ages

6+
Our Half Day Paradise begins on the northern border of Yellowstone Park. Right where the Gardner River converges with the mighty Yellowstone River, you will find rolling waves that are fun for the whole family! This trip is 8 miles on the river and can be up to 3 hours approximately depending on water levels (CFS)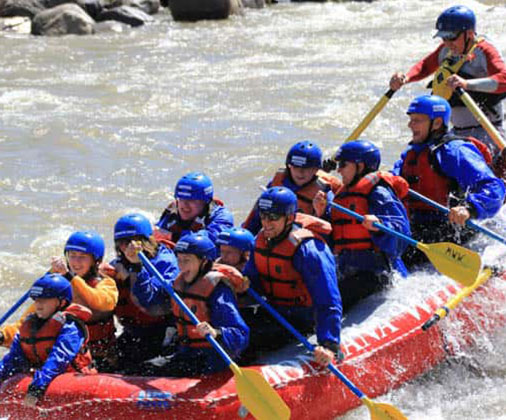 Yellowstone River Full Day Paradise (18 Miles)
Adult: $134.00 | Child (Ages 8-12): $114.00

Ages

8+
Spend the morning paddling the "Gardiner Town Stretch" and float further downstream into beautiful Paradise Valley. After lunch your afternoon will be well spent floating the scenic and rapid Yankee Jim Canyon – the most beautiful section of the Yellowstone River! This trip is about 18 miles, and approximately 6-7 hours depending on water levels.